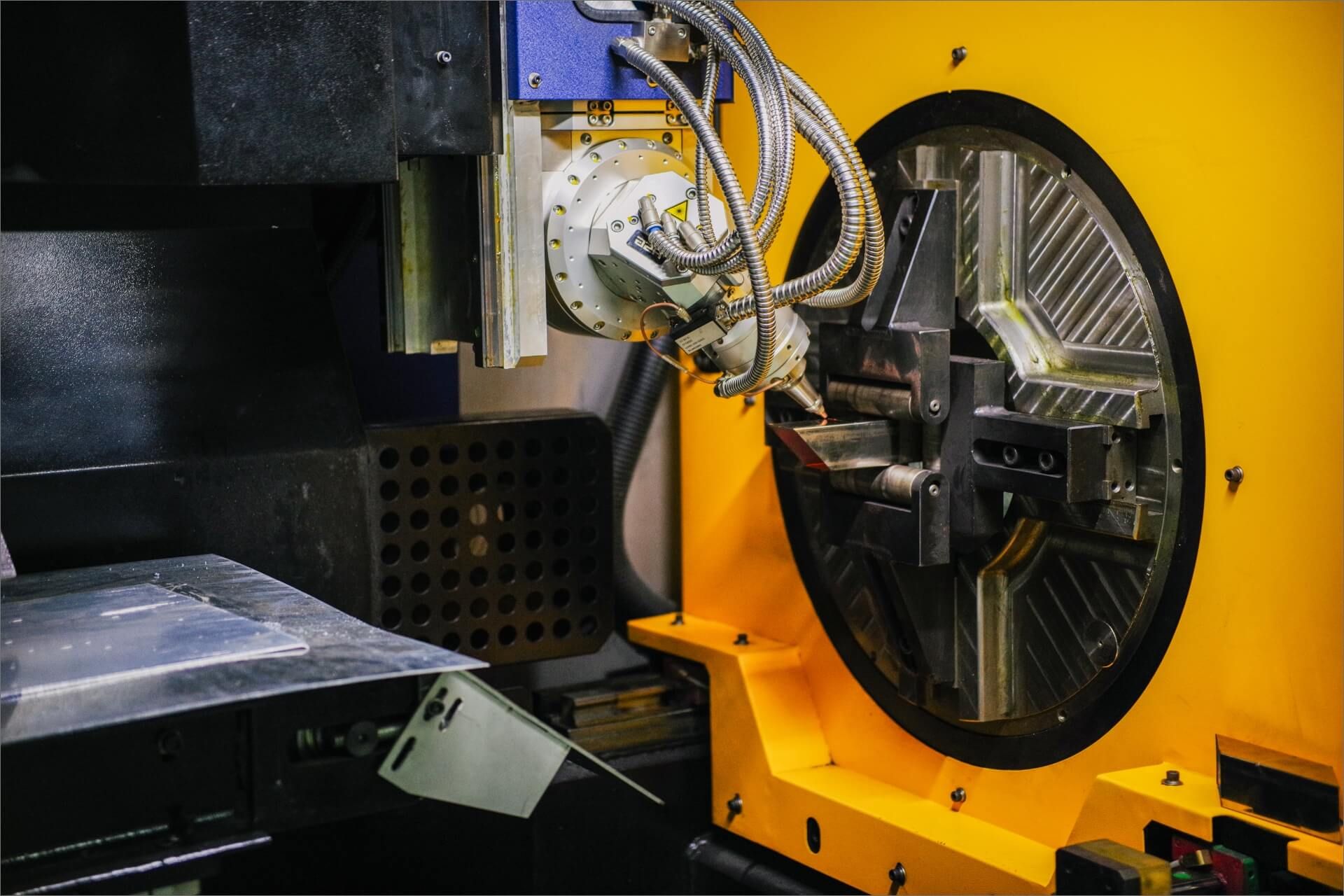 TAIWAN 3 AXLE TECHNOLOGY
It is a company engaged in the sales and after-sales service of production equipment in the processing and manufacturing industry. It is a proprietary company specializing in the design and development, assembly production and sales of medium and small power laser cutting and engraving machines and high power fiber metal laser cutting machines.
With the decades of market competition and price competition in the laser industry, the company has gradually developed and expanded. In order to better adapt to future market demands, the company seeks to survive variation and innovation, adopts the Italian industrial manufacturing concept, modularized and industrialized technical cooperation standard design, changes the traditional manufacturing process, changes old technology components, and uses new Aesthetic perspective, with more rapid and refined production, to create a brand new second-generation small and medium power laser cutting equipment for users. Provide more exquisite technical services and solutions for laser processing in multiple industries.
we adheres to the corporate tenet of "being a low-cost and high-quality laser equipment supplier", adhering to the quality concept of "striving for excellence and continuous improvement"; the service concept of "creating value for customers"; "selling reputation first and selling second. The marketing concept of "product" makes continuous efforts for the development of the laser cause.
With the increasing demand for equipment grades in the Taiwan market, we has introduced well-known foreign core components to be assembled in Taiwan to reduce procurement and recovery costs for enterprises. More importantly, we has a team of more than 50 people, and the establishment of more than 20 tour service vehicles, making the service wider/more timely and comprehensive. Under the normal operation of the equipment, an experienced team is needed to assist in maintenance and After-sales service.
​We are a passionate and energetic team. Members have all kinds of exclusive skills in motor/art/marketing planning. We share our years of experience with our valuable customers, and let the equipment reach its limits through the inheritance of experience.
​Thank you for trusting Taiwan 3 Axle Technology Co., Ltd. With your support, we can focus more on equipment quality and service areas. Introduce more advanced and more competitive equipment for Taiwan's industry, and hope that Taiwan will have more TAIWAN NO. 1